Check These 5 Things When Hiring a Pest Control Professional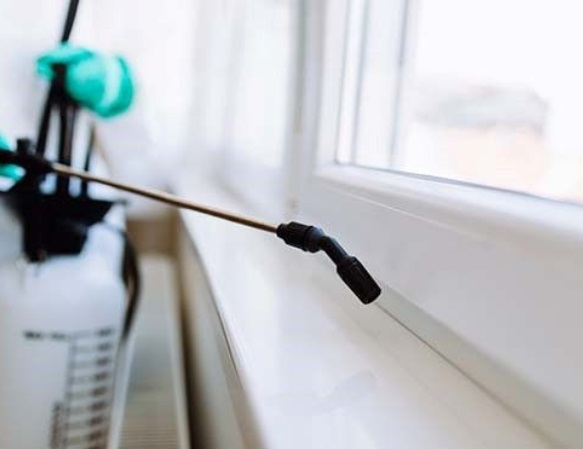 Check These 5 Things When Hiring a Pest Control Professional
Most people don't think about a pest control company until there's an infestation. And when you spot (or suspect) rats, bees, bed bugs, termites or spiders, you don't spend much time talking to different companies.
You want the pests gone, ASAP!
We understand. And this is why we've created this educational post, so you can make a quick (smart) decision when time is tight.
Accredited, environmentally (and pet) conscious practices.
When a pest crisis hits, find an expert team to get your home (or commercial building) clean and back to harmony again.
Look for these five things:
1. History & experience
How long have you been in business? It's a simple question that speaks volumes about the type of company you're dealing with. This is not to say that just because a pest control company is young, it's not good enough. But, a team with a long, experienced history adds confidence.
2. Price & locality
Is the company local? Can they get to you quickly? This is important, both for the initial treatment, as well as the on-going maintenance visits.
Price is also a factor worth discussing. Too cheap and you might question the quality of their service. But you also don't want to end up spending more than you realise, just because you made a hasty decision in an emergency.
3. Transparency about product use
It's important that you know exactly what type of products will be used in the extermination process – especially if you have young kids and pets. Your team should be able to explain the treatment process, including which chemicals they're using. The best pest control companies will opt for environmentally-friendly solutions.
4. Documentation
Speaking of treatments, your pest control specialists should provide complete documentation about each job they've done, products used and necessary follow-up action. This report will be updated at every visit.
5. Accreditation
Quality pest control companies will feature accreditation and memberships on their website. Specifically, look for the Australian Environmental Pest Managers Association. An AEPMA stamp of approval is the highest possible accreditation, so you know the company is an industry leader.
Of course, there are other factors that help determine which pest control company to choose. Customer service, references and localised pest knowledge also influence which team to hire.
Use these strategies to help guide your choice. If the company has been in the industry for a number of years like us, (decades) they've confronted many versions of the pest infestation you need help with. If you're unsure, just ask them.
The domestic & commercial pest control company,
Offering service guarantees.
At allrid Pest Management, we provide a 3 month service guarantee for our services. This means if you still have an infestation after our state-certified technicians have visited, we'll return and retreat the area.
Since 1976, we've helped families and businesses, just like yours, maintain healthy, pest-free environments.
For more information contact us today.